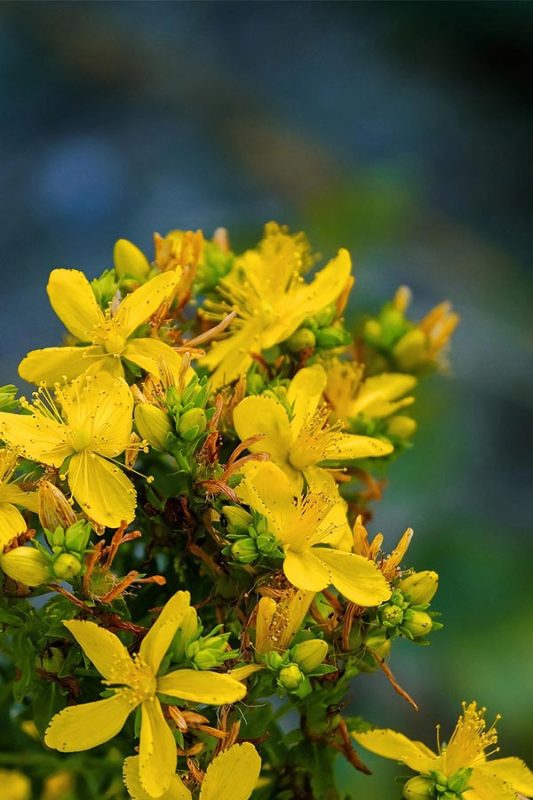 What is St John's tea?
St. John's Wort tea is a perennial plant that grows on glades, meadows, scrubs and forest edges. It is one of the most commonly used herbs due to its versatile operation. St. John's wort tea can be used in diseases of the bile ducts and stomach, inflammation of the intestinal mucosa and stomach, as well as with reduced secretion of digestive juices, lack of appetite, abdominal pain, flatulence of winds and diarrhoea, because it relaxes smooth muscles in the digestive tract.Besides, St. John's wort has antidepressant and sedative effects. It is recommended for anxiety and nervous balance disorders. St. John's wort owes these properties to hypericin, which inhibits the breakdown of serotonin. In contrast, a deficiency of serotonin can cause symptoms of depression, anxiety and bad mood.
Treatment Properties
Diuretic effect
Capillary sealing ability
Antibiotic properties
Anti-diarrheal
Restore energy
Support digestion and stimulate the digestive system
Regenerating and soothing properties
Improves skin condition
Reduce psoriasis symptoms
Application
1 teaspoon St. John's wort tea per 200 ml boiling water. Leave to infuse covered for 20 minutes. Drink 2-3 times a day before eating.