What is white tea?
White tea is a type of tea that is harvested very early – when the leaves are in the form of buds. They are covered with white fluff, hence the name of the tea. The buds are dried immediately after harvesting, and you need 80,000 of them for 250 grams of good quality white tea. White tea is the least processed tea, it has a mild flavor and aroma.
FAQ
White tea benefits
White tea, thanks to the compounds it contains,may has a positive effect in the fight against unnecessary kilograms. Regular drinking of the infusion may protects the body against the accumulation of unnecessary fat, and also accelerates its burning. In addition, white tea ensures the proper rhythm of bowel movements and supports the proper functioning of the intestines, which is crucial when losing weight. The infusion also allows you to cleanse the body of toxins, which often make it difficult to lose unnecessary kilograms. Other white tea properties:
may has anti-inflammatory and antifungal properties (tea compresses are used for burning, itching, and for swollen and tired eyes)
it contain three times more antioxidants than other teas
catechins in white tea are also important in preventing cardiovascular disease.
may improves the functioning of the immune system
may prevents the growth of carious bacteria and the deposition of dental plaque
How much caffeine in white tea?
The refreshing and invigorating flavor is the result of the amount of caffeine. White tea has the most. On average, 67 – 68 mg in 250 ml of infusion. The caffeine content in white tea is approximately 28,5mg per 3,53 oz. (tea from 4 teaspoons contains +/- 6mg caffeine)
What does white tea taste like?
White tea infusion is light yellow, has a delicate flavor and aroma, devoid of the bitterness characteristic of darker teas. People who are used to expressive teas sometimes have problems with feeling all the flavor notes.
Applications
How long to steep white tea?
We recommend giving one teaspoon of dried fruit per cup. It is important to pour water over the tea at a temperature of about 80 degrees C [Celsius].( 176 degrees F [Fahrenheit])
White tea is brewed for 2 to 5 minutes, and the same leaves can be brewed several times (even 3 times, but remember that each subsequent infusion will be weaker in taste).
White tea can be drunk up to four times a day. It does not cause side effects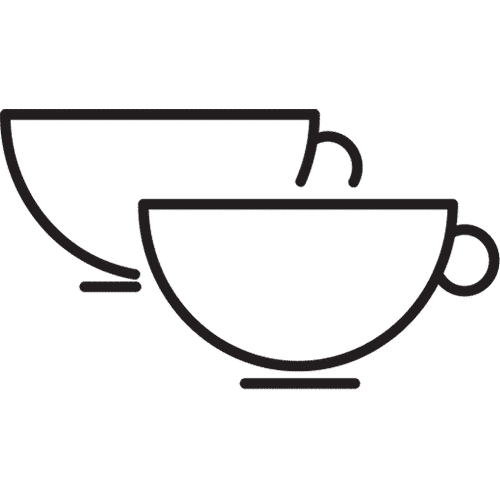 Ingredients
Ceylon white tea 100%
* organic farming product